Our 5-week Winter Kids Run Wild programs are available in East Edmonton parks on Tuesdays  and West Edmonton parks on Thursdays.  Our programs for 2024 start the week of January 23rd.
Our outdoor adventure program provides challenging activities for any athletic ability.  Our activities differ each week and cater to both beginners and returning participants.  Our programs strongly encourage family participation.  Our registration is applicable to participants aged 5 to 17, but younger siblings are always encouraged to attend with an adult.
We focus on map reading, agility and decision making skills. 
We continue to review protocols while running our programs to ensure we are compliant with the latest environmental and health recommendations and requirements.
** A Caregiver (adult or older teen) must join children aged 8 and under in our programs. We welcome and encourage caregivers to take part in the fun with your family members of any age.
Session times and locations:
Our Tuesday programs take place at Rundle Park.
Our Thursday programs take place at Whitemud Park North or Laurier Park.
Program length/time frame:  Families can choose a start time ranging from 6:00PM – 6:30PM.  Most families will take an hour to complete our activities each week.  Our programs are currently run as independent family programs with onsite instructions from our coaches.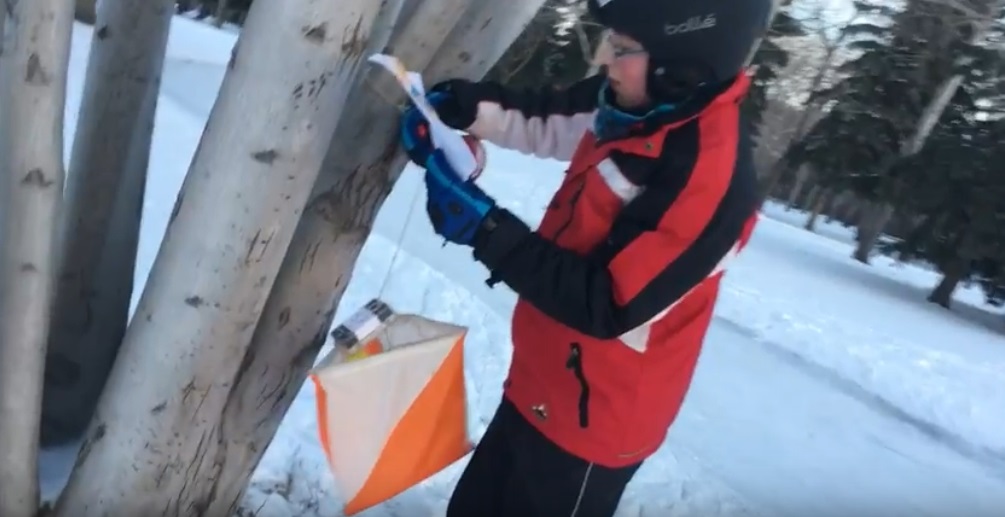 Weather Policy:  Current weather conditions, wind chill and weather anomalies are all taken into consideration when deciding to cancel or postpone a session.  -23 (wind chill or not) is typically our threshold for cancelling/postponing a session.  If a session needs to be postponed, we will extend the program time frame by one week to ensure  six sessions are available for each program.