This program is perfect for anyone interested in learning to orienteer or looking for a reason to spend more time outside.  The first three sessions include a classroom portion, as well as outdoor hands-on activities.  The program runs on Wednesdays from 6:00PM to 7:30PM starting March 25th.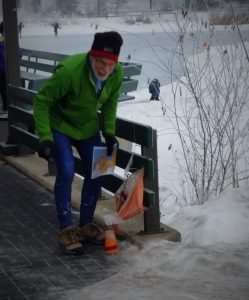 This program is perfect for anyone new to orienteering or wanting to start with the basics.  This 4-week program starts Wednesday, March 25th and is geared towards participants with minimal or no prior orienteering experience.  This is a great program for anyone interested in learning the basics.  All four sessions will take place at Hawrelak Park (starting at the pavilion building).  The forth and final session showcases our regular drop-in Wednesday evening club events. 
All sessions start at 6:00PM and finish at 7:30PM.  
Non-member pricing: $40 for first person, $20 for a friend to join you.
2019 Member pricing: $30 for first person, $10 for a friend to join you. To register for either program, please click the button below

Please note: to qualify for the EOOC member discount, participant must have a valid 2020 EOOC membership. Please use this link to purchase your 2020 EOOC membership: https://zone4.ca/register.asp?id=21782