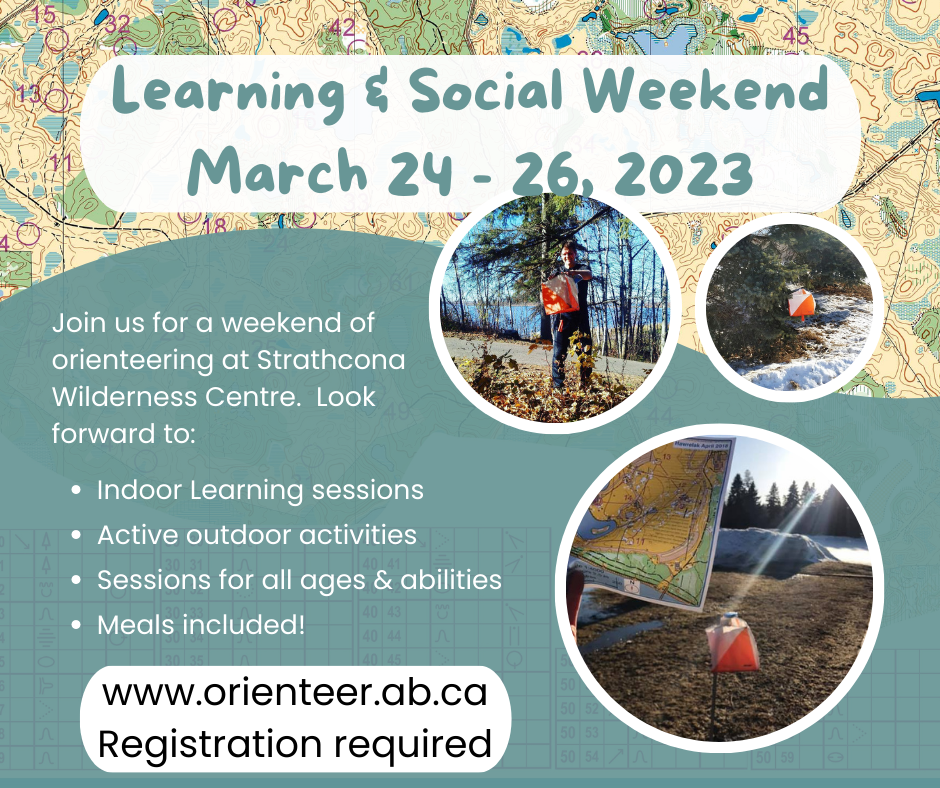 Registration now open for our Spring programs! Families can choose between programs starting mid-April or mid-May OR register for the full 10 consecutive weeks!
Our Tuesday programs start April 11th or May 16th in West Edmonton Parks. Our Thursday programs start April 13th or May 18th and take place in East Edmonton parks.
Our Fall, Winter & Spring programs are currently run as independent family programs. This provides our families with more flexibility regarding starting time and ensures that participants can complete all activities at their own pace. This also means that we strongly encourage parental participation, regardless of the age of your youth.
---
Our popular Adult Learn to Orienteer program is back! This is a gentle introduction to the sport of orienteering. Throughout this program we showcase different styles of orienteering and prepare participants for Edmonton Overlanders Orienteering Club's Wednesday night drop-in events. Our 4-week learn to orienteer program starts Wednesday, March 29th.
Follow us on Facebook & Instagram!

---